Blog Post
Top 10 Siddha Products for Immunity Boosting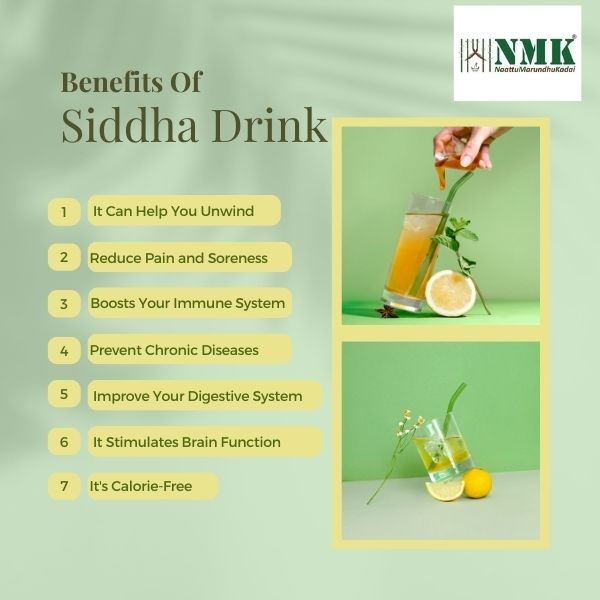 Siddha medicine is a traditional medical practice that has its roots in Tamil Nadu, India. It emphasizes the use of natural therapies to enhance health and wellness and is based on the principles of Ayurveda. A robust immune system is crucial for general health and welfare, making immunity boosting a significant component of Siddha treatment.
· Amukkara Churnam: Amukkara Churnam is a Siddha herbal powder made from the root of the Amukkara plant. It is known for its immune-boosting properties and is used to treat a variety of ailments, including stress, anxiety, and fatigue.
· Sanjeevi Thaneer: Sanjeevi is an ancient mountain with many ayurvedic and Siddha medicinal herbs, flowers, and trees. The Sanjeevi mountain native is in the Himalayan Dhornagiri range. This root is highly grown in the Himalayan peak and has many health benefits and medicinal properties.
Eladi Choornam : It is a very effective external Ayurvedic herbal medicine for skin diseases and is used for the treatment of Pruritis, rashes, scabies, skin allergies, etc. It exfoliates the dead cells and renders refreshed and energetic glow to the skin. It can be used as an herbal face mask for facial skin to remove pimples and pigmentation and improves complexion. With regular use of Eladi Choornam, it gives smooth skin & complexion.
· kaya kalpa chooranam is an effective Siddha medicine that helps to keep your body strong, refreshed, and young using its purifying and nourishing properties.
· Madhumega Churnam: Madhumega Churnam is a Siddha herbal powder made from a combination of herbs and spices, including cinnamon, ginger, and turmeric. It is used to treat diabetes and all type of skin diseases.
· Nilaavembu Kudineer: Nilaavembu Kudineer is a Siddha herbal decoction made from the leaves of the Andrographis paniculata plant. It is used to treat fever, respiratory infections, and other conditions and is believed to have immune-boosting properties.
· Thippili Rasayanam: Thippili Rasayanam is a Siddha herbal legiyam made from a combination of herbs, It Strengthens the Respiratory system and helps in the Prevention of Bronchial Asthma, Chronic Bronchitis, Cough & Cold, Upper, and Lower Respiratory Infections, and difficulty in Breathing.
· Adathoda Manappagu :-Adathoda is often used to treat common cold, cough, and flu symptoms due to its anti-inflammatory, antibiotic, and expectorant properties. Additionally, it can relieve chest and nasal congestion and eliminate excess mucus. It also treats respiratory issues like asthma, bronchitis, and sinusitis
· Karisalai Chooranam:- Karisalankanni may help as a liver tonic to treat jaundice, hepatitis, and other liver diseases. It might act by restoring the serum enzymes to normal levels and decreasing liver oxidative stress. The studies related to karisalankanni for benefits in the human liver are insufficient.
· Ashwagantha Leagiyam :- It is used for treating general weakness, fatigue, neuromuscular conditions, impotency, underweight, etc. This potent formulation improves immunity and is useful for treating arthritis, joint pain, back pain, and different breathing problems
Overall, these Siddha products are believed to be effective in boosting immunity and promoting overall health and well-being. However, it is important to consult with a qualified Siddha practitioner before using these products, as they may not be suitable for everyone and may interact with other medications.